Euro-Tech represents unique European-made gauges, tooling products such as arbors, chucks, drills, taps, measurement systems and accessories.
Euro-tech also offers the state-of-the-art PG 1000 Cutting Tool Inspection system and                                                                                                                               the Pinhead fast fixturing for CMMs.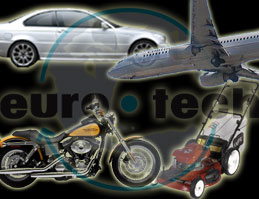 Both are manufactured in the U.S. Our products are used in the automotive, aerospace, small engine, medical and windpower industries.
The products listed below are the European Manufacturers Euro-Tech and Vaughn represent in the USA.
Hydraulic expansion arbors (opt. with geared exp. sleeve)
Hydraulic expansion chucks (opt. with geared exp. sleeve)


Complete clamping fixtures including peripherals
Machine spindles with integrated hydraulic exp. technology
Electronic clamping pressure control system
Hydraulic lock nut for axial clamping system
Pinhead individual base, risers and arms


Pinhead kit
Pinhead optional case
Model 1000-400-CMN
Model 1000-400-C160
Model 1000-200-E


Model 1000-200-VBS
PG 1000 Accessories
Model PG 102
Bluetooth wireless transmission


Gage and transducer interfaces
Industrial computers with custom SPC software solutions
High precision gears & splines
Instruments for size inspection


Universal Rotation Inspection (URM)
Mahr & Hommelwerke double flank gear tester rebuilding
and upgrading
Gear & Spline Inspection
Know-how transfer
Transducers and gaging products

featuring IET, the worlds smallest gaging transducer and dimensional gaing products
Flange type clamping sleeves
Expanding sleeves


Universal Holding Fixture (UHF)
Clamping elements for sideways
Support elements
Hydraulic pressure generator