William B. Weeks Jr.
William represents Vaughn Associates in Florida.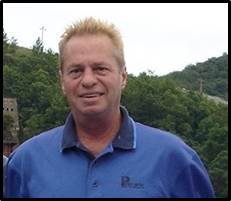 William spent 30 years in High Technology having worked as a Design Engineer, Applications Engineer, Vice-President of Sales, Sales and Business Development Manager for companies such as Synopsys, Summit Design, EVE SA, Pacific Instruments, EADS NA. William has a BsEE from the University of Florida. William also founded TransModeling; a Modeling and Simulation Company and Gate One Marketing International, Inc. where he designed and developed the new Vaughn Website. Please contact him if you have any questions.

Contact Information:
Cell: 407-912-0031
Fax: Call for Number

Email: william.weeks@vaughnas.com
Address:  409 Jefferson Dr. #204
Orange Park, FL  32o65
Manufacturers Represented:
*****For IST in Florida – Contact Mike Lynch
Send William an email